Local Attractions & Activities
The Ayung Resort is the perfect base to explore many of Bali's attractions and areas of special interest. Our Guest Services team will be delighted to discuss your requirements or they can suggest a variety of "Discover Bali" options to help you get the most from your holiday including: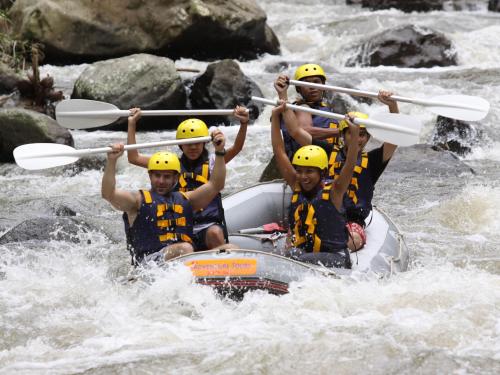 Mason Adventure Ayung River Water Rafting
An amazing experience but definitely NOT for the feint hearted! An exhilarating and completely unforgettable 14km journey down the Ayung River, safely escorted by a Balinese professional rafter.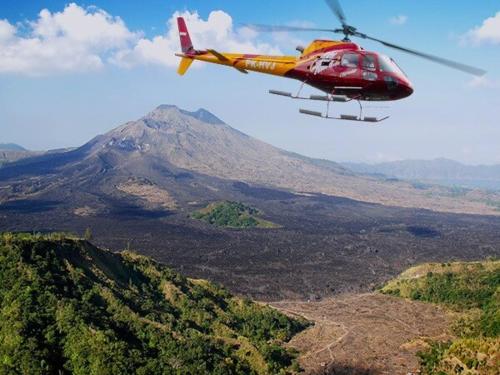 Fly High over Bali
The ultimate way to see Bali - from Bali's newest and smartest helicopter.
A sensational and truly unforgettable experience.
Flights can be tailored to fit both time and budget.
Ask our guest services staff to arrange your flight of a lifetime.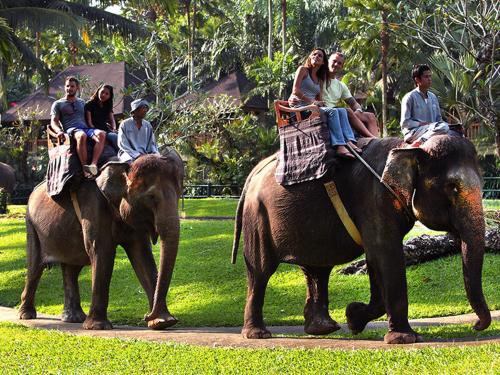 Taro Elephant Safari
One of the BIGGEST and most popular attractions in Bali. Spend a day riding elephants, washing elephants, feeding elephants – it's all part of the great Taro Elephant Safari adventure.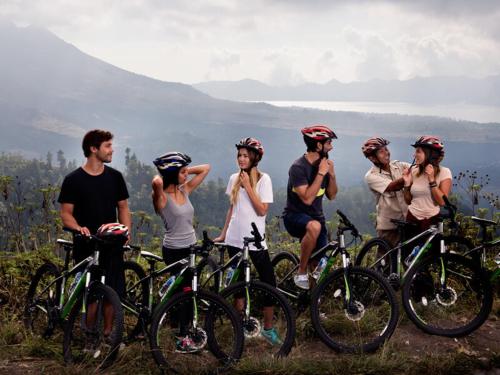 Mason Adventure Mountain Cycling
Get ready to embark on a journey off the beaten track, through some of Bali's most scenic highland locales. Start your ride near the renowned Mount Batur Volcano, overlooking Kintamani Lake, and cycle down through 30kms of forest trails, ancient Hindu temples, villages, rice fields, and plantations, sampling exotic fruits at their natural source.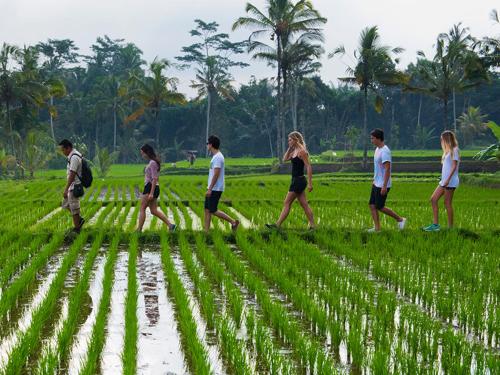 Nature Trekking
Take a bike ride, or have a gentle walk, through the rice fields (sawah) of Bali. Take a guided tour of the natural, herbally lined walkways in the unspoilt Ubud countryside.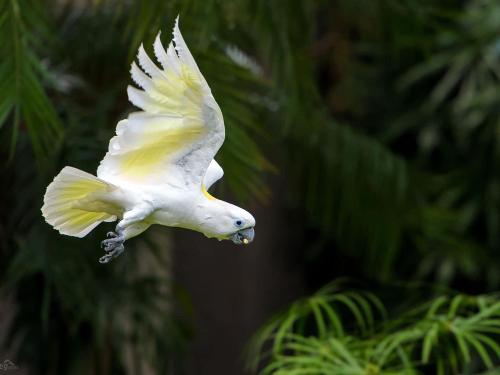 Bali Bird Park
For bird lovers, this is an absolute "must do" while in Bali! See a wide variety of common and indigenous species of birds in their beautiful habitat.

An unforgettable and beautiful experience.