Things you can do in and around the Resort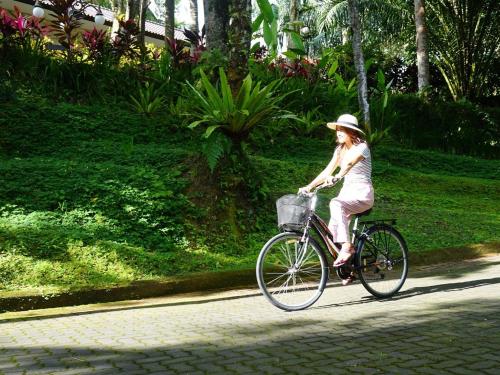 Cycling
Our local village of Payangan provides an exciting opportunity to explore the village and local rice padi fields and keep fit too! Please ask at the front desk for details and to reserve your bicycle.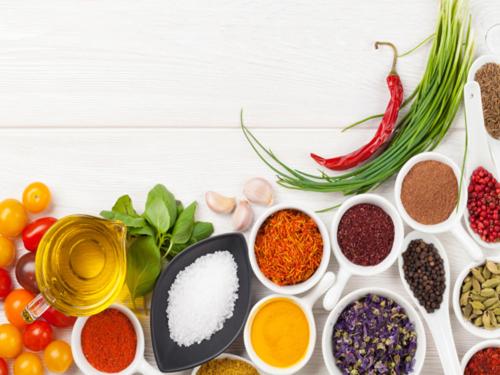 Cooking Class
The concept of this experience is a "Boutique culinary workshop". It is designed for those who enjoy and want to learn the traditional Balinese culinary arts in a warm and relaxed atmosphere. This activity is also great for those who are curious, love food and want to know more about the Balinese cuisine ancient secrets. You will learn fundamental skills for a lifetime of great cooking. Cook an authentic Balinese meal in a beautiful set up surrounded by a knowledgeable, English speaking Executive chef whom will be working side-by-side with you.
please contact reservations@ayungresortubud.com, call +62 361 9001333 or speak with a member of our guest services team.
Cooking class E-menu - Video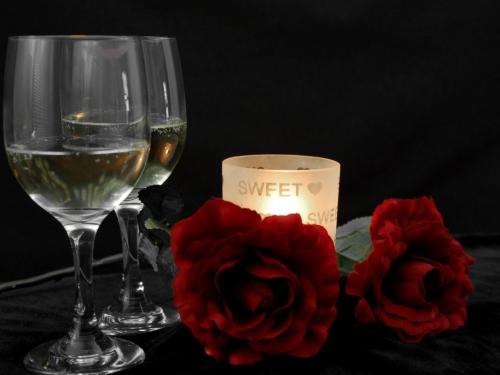 Romantic Candle Light Dinner
Elevate your senses and dine at the highest point on the Ayung Resort. Truly breathtaking views accompany the delicious 5 course gourmet dinner with your loved one. Not only would it feel like falling in love with your partner all over again, but you'll find new love in the surrounding tranquility.
please contact reservations@ayungresortubud.com, call +62 361 9001333 or speak with a member of our guest services team.
Romantic Candle Light Dinner
E-Menu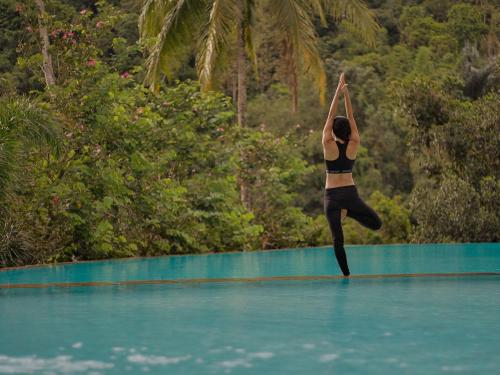 Yoga
We hold complimentary daily yoga classes from 07.30 -08.30am in either our open-air amphitheatre of our mirrored indoor yoga studio. We can also arrange private yoga classes.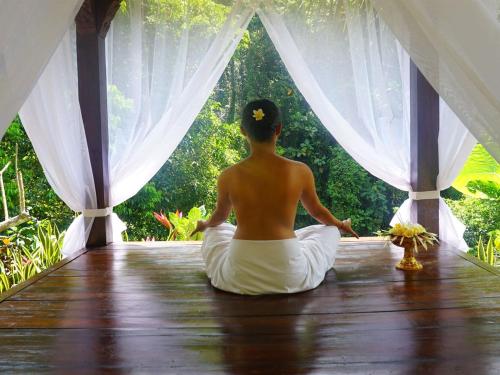 Meditation
Enjoy the calm and tranquility of meditating in our meditation Bale - set in the heart of the surrounding rain forest. A truly spritual experience.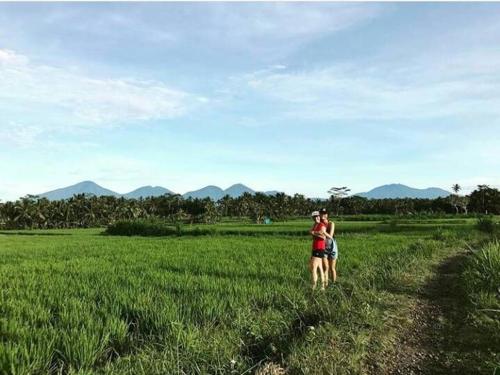 Village and Rice Field Treking
We are delighted to provide a complementary trecking experience.
There really is no better way to learn about the Balinese way of life than to take a walk through a local village. Meet local rice field workers, and even get invited to visit a traditional Balinese compound. Get to understand the architectural importance of "Tri Hita Karana" - the relationship between the physical buildings and the spirit world.
Every step of the way you'll get closer to the Balinese people and learn about the principles that are a fundamental part of Balinese life.
A member of our guest services team will be thrilled to accompany you on your journey of discovery around our resort and provide a commentary to your trecking.